G.A.L. Gage Company :: Weld Measuring Keys - Fixed Sizes
Weld Measuring Keys from G.A.L. Gage Company, like our Weld Measuring Fillets and Weld Measuring Gaps, are the perfect solution for the repeated checking of particular weld sizes. In fact, each Welder can carry a set for Pre-Inspection purposes.
Weld Measuring Keys are sturdy, well-made, and come in various handy sizes.
Our Weld Measuring Keys will surely provide you with many years of service whether in the shop or in the field.

---
Mini Fillet Weld Keys
Cat # 16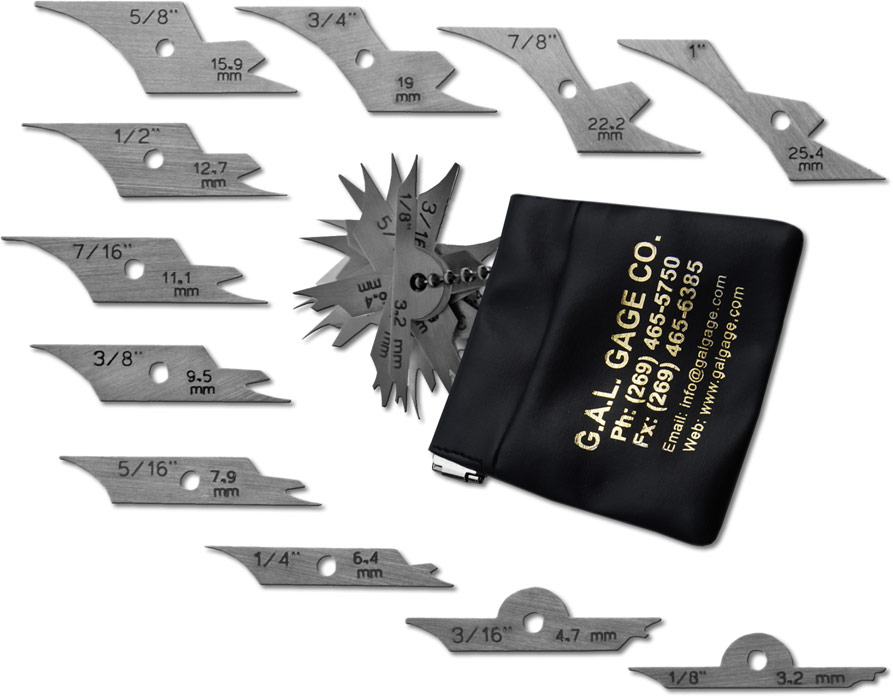 Appearance of carrying case may vary
11 Different Sizes in Inch with Metric Equivalent Markings - 1/8" to 1"
$58.00

Please allow 4-6 days for delivery.
---
Pocket Fillet Weld Gauge
Cat # 10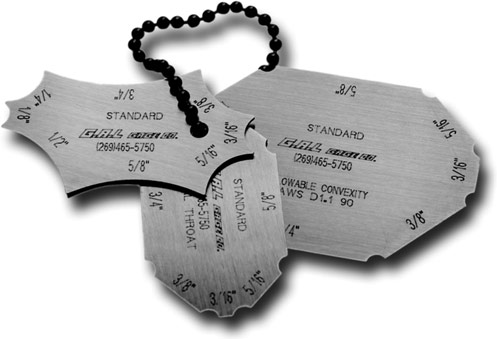 Pocket Size - Measures 8 Size Fillets, Available in Inch or Metric
$22.00

Please allow 4-6 days for delivery.
---
For Delivery Outside the United States: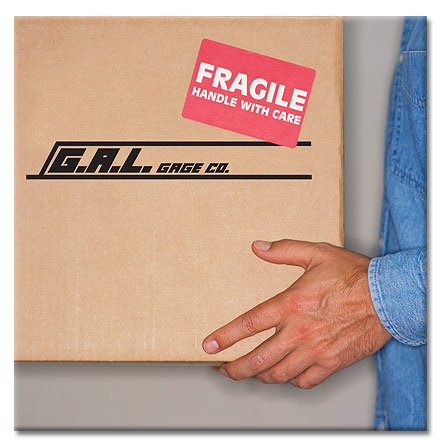 If your order is to be delivered to a location outside the United States, we generally must add 10% to cover the additional Shipping & Handling charges. However, depending upon your items ordered and delivery location, this additional 10% might be too high or too low.
Please contact us with your list of desired items and delivery location so we may quote this adjusted total more accurately: